Atwater~Donnelly Trio/Band
A truly exciting development in the Atwater~Donnelly history started in 2003 with the addition of Cathy Clasper-Torch, a remarkable fiddler, cellist and vocalist who, in a word, blends, and in 2022 with Erin Lobb Mason, on vocal and double bass, who studied bass performance at Oberlin Conservatory, and who adds an impeccable and exciting dimension to the music.
ATWATER~DONNELLY TRIO/BAND
Aubrey Atwater, Elwood Donnelly with Cathy Clasper-Torch & Erin Lobb Mason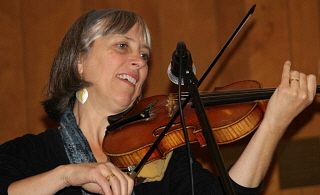 About Cathy
Cathy Clasper-Torch has played and performed on piano, violin, viola, and erhu (Chinese violin) since childhood. A resident of Rhode Island, she teaches piano and violin, and performs and records with several bands and musicians in the area. With a background in classical violin and jazz piano, Cathy adeptly weaves a love of harmonies and improvisation into the music.
www.cathyclasper-torch.com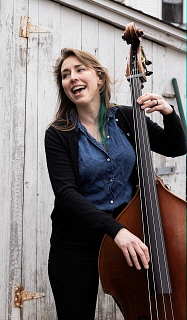 About Erin
From Louisville, Kentucky, Erin Lobb Mason is now living in Rhode Island. She performed regularly in New York as a founding member of Ginny's Kitchen and the 5 Mile String Band and has also played with such old time bands as The Black River Belles, Outhouse Troubadours, 23 String Band, Maiden Radio, and The Lobbsters. Erin also performs locally with the folk trio, The Whelks.
www.instagram.com/erinlobbmason
The Atwater~Donnelly Trio, either with Cathy or Erin, is not to be missed!
And the Atwater~Donnelly Band, with both Cathy and Erin, brings the sound to a whole new level.
Check the performance calendar for trio or band concerts.